Supply Chain (Procurement & Stores) Intern
Description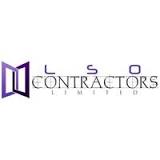 LSO Contractors Limited
Local Construction and Building Maintenance company
We seek the services of two Interns for a period of 6 months to assist our
Shared Services team in managing Procurement and Logistics.
Location: 1 x Lusaka, 1 x Mansa
Department: Shared Services
Reporting to: Head of Finance & Admin
Key Responsibilities
> Assist with receiving, moving, checking, and storing incoming goods.
> Assist with checking and inspecting goods received and ensuring they are of accurate quantity, type, and also acceptable quality.
> Assisting with management of Tools and Equipment in and out of our Stores.
> Assisting with Managing Maintenance Schedule of all Motor Vehicles, Equipment and Tools
> Maintain Inventory of Office Equipment, Tools and other Assets
> Assist with obtaining quotations and negotiating prices with Suppliers prior to placing orders.
> Assisting with Coordinating Fuel Usage
> Assist with ensuring all inventory processes are completed on the same day.
> Assist with accurately updating all data, both electronically, and in manual recording systems.
Basic Requirements
> Diploma in Supply Chain Management and related fields.
> Must possess a comprehensive understanding of Inventory/Stores Management techniques, control methods, and procedures.
> Physically fit and able to work independently.
> Computer literate in Microsoft Excel and Word packages.
> Fluent in both verbal and written English.
Skills and Abilities:
> A good team player.
> Multi-skilled and hardworking, with a meticulous and efficient work ethic.
> Ability to follow processes and procedure.
> Strong problem solving skills.
> Must have excellent numeracy literacy and organizational skills.
> Strong attention to detail to ensure the highest accuracy.
> Able to deliver excellent customer service both internally with work colleagues, and externally, with vendors and other stakeholders.
Applying Instructions
If you are confident in working with us and learning, send your Motivation
Letter and CV IN ONE DOCUMENT to lsozmjobs@gmail.com